Nuance Events Dinner & A Show
If you want to be in the know about Nuance Events
email: Deborah@nuanceevents.com
Also, Nuance has a crowdfunding (fundraiser) campaign going on GoFundMe! Please take a look and consider: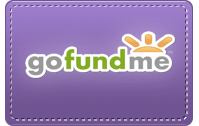 featuring the silky sound of
±Deborah Annett ¯
www.deborahannett.com

Location:
Date &Time:
Tickets:
Attire: Cocktail

Reserve Now! Click PayPal Button! (Pay Pal Quantity=1 We'll know how many tickets were purchased according to amount paid & your name will be listed at the door)
Or
send reservation amount to:
Nuance Events
PO Box 1792
Garner, NC 27529
Checks Payable to: Nuance Events
Please send an email if you'd like to reserve space for your group!


Twitter: @nuanceshow

Any questions or concerns please contact: deborah@nuanceevents.com, and to join the Nuance email list say you want the Nuance News!